Women Grown, women owned
Inciting change in the coffee industry.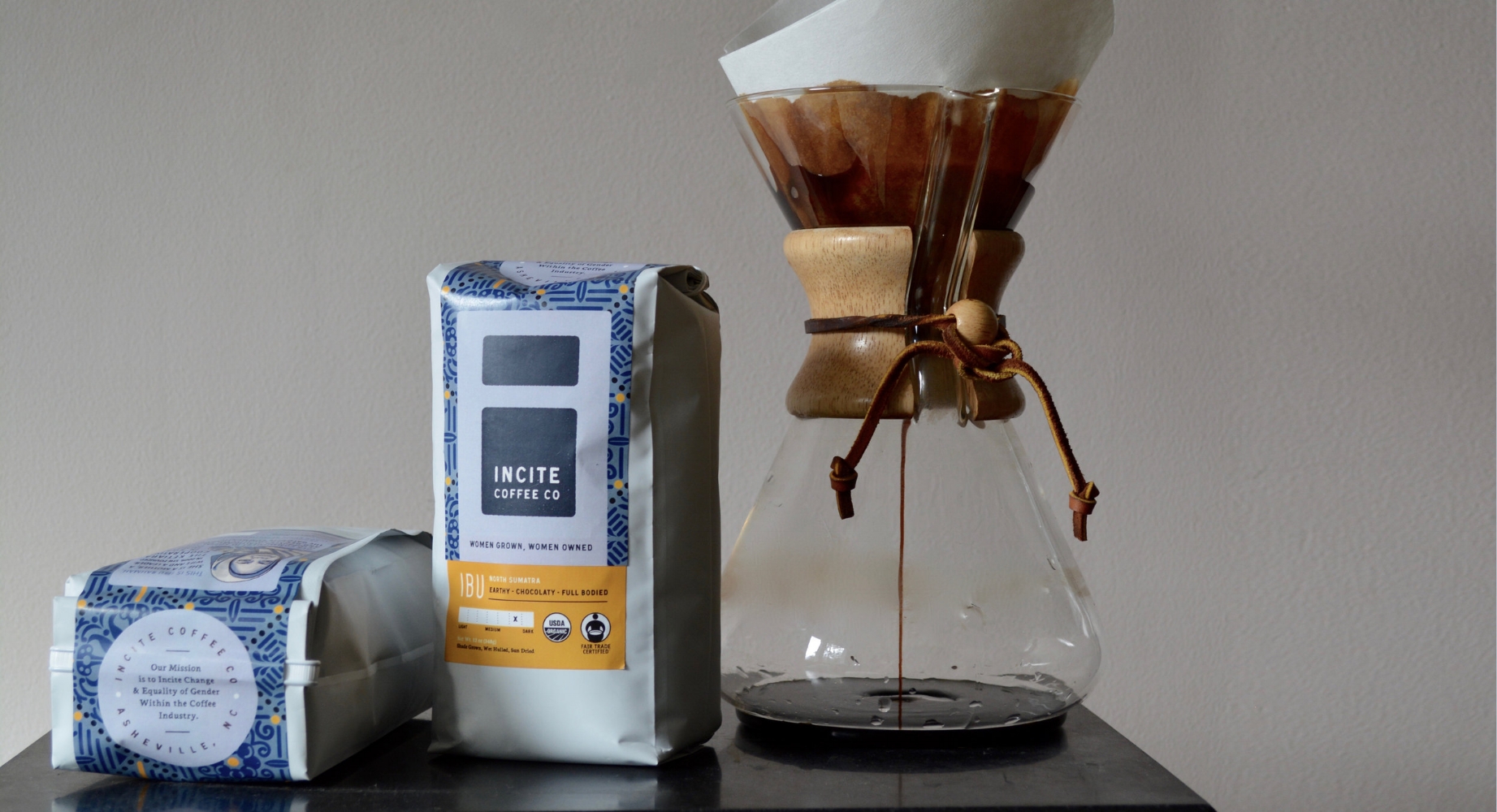 Women are the backbone of the speciality coffee industry. They do the majority of the field work, harvesting, and cultivating of the crop. Despite this hard work, women typically do not own land, lead co-ops, or make the decisions about how their coffee is exported and sold. Incite Coffee Company is dedicated to empowering these hard working women by showcasing coffee from women owned and operated farms and co-ops. Incite Change. Incite Equality. Incite Coffee Company.
Our Newest Roast:
rosalina
Organic & Fair Trade Certified
Medium Roast
Honduras
Our Peruvian Roast:
LUZMILA
Organic & Fair Trade Certified
Dark Roast
Peru
Our Inaugural Roast:
IBU
Organic & Fair Trade Certified
Medium Dark Roast
North Sumatra
Incite Coffee Company is committed to sourcing USDA Certified Organic and Fair Trade coffee beans. Coffee grown without synthetic fertilizers, herbicides, pesticides, insecticides, and fungicides is healthier for the consumer, the farmer, and the earth. Grown naturally, the coffee plant flourishes in the forest shade and benefits from a richer soil with less erosion while providing a habitat that keeps the local ecosystem thriving. Healthier plants and happier farmers grow tastier coffee.
Strong Women= Strong Coffee
When women succeed, families succeed. Successful families make stronger communities. Stronger communities make great coffee.
Blake Boyd and Margaret Gibbs are moms, wives, friends, and coffee drinkers. Over many cups of coffee, and maybe a little wine, Blake and Margaret realized their common dream of empowering women and families across the coffee supply chain. They are committed to using their voices and resources to promote equality of gender in coffee producing countries while also empowering women locally. Blake and Margaret know that a great cup of coffee can incite ideas, friendships, and social change.